Winter Chemistry Products
We at ROWE MINERALÖLWERK GMBH offer a wide range of winter chemical products as part of our portfolio. Thanks to their key functions, such as cooling and protection against freezing and corrosion of vehicle components, our products known as HIGHTEC SCREENWASH and HIGHTEC ANTIFREEZE are vital for the automotive sector. To meet the high standards of the automobile manufacturers and the requirements of our customers, our coolant research laboratory in Worms is equipped with the state-of-the-art equipment. It is important to find the optimal composition of additives for each particular application and to have it tested in real environment on site. As the reduction of pollutants in automotive engineering is becoming increasingly important while downsizing and turbocharging have become a new norm, the demands placed on the vehicle's cooling circuit are also growing. To keep pace with this development, we as a manufacturer commit ourselves to producing winter chemicals according to the highest quality standards. Our products are available as a concentrate or as a Ready-Mix to be added directly into your cooling and windshield washer systems.
Die SAE-Klassifikation erklärt

Grob teilt die SAE-Klassifikation die verschiedenen Motoröle in Klassen unterschiedlichen Fließverhaltens ein.

Die Zahl vor dem W (5W-30) gibt die Tiefsttemperatur an, bei der das Öl noch pumpbar ist. Die Zahl nach dem W (5W-30) gibt das Fließverhalten bei 100°C an.
59
1104#2091#2092#2093#2094#2095#2100#2104#2105#2106#2107#2108#2109#2110#2111#2112#2113#2114#2115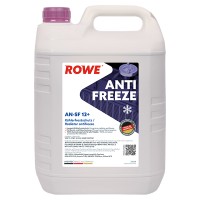 59
1191#2088#2091#2092#2094#2095#2100#2104#2105#2106#2109#2111#2112#2113#2115#2122#2123#2124