HIGHTEC BRAKE FLUID DOT 4 LV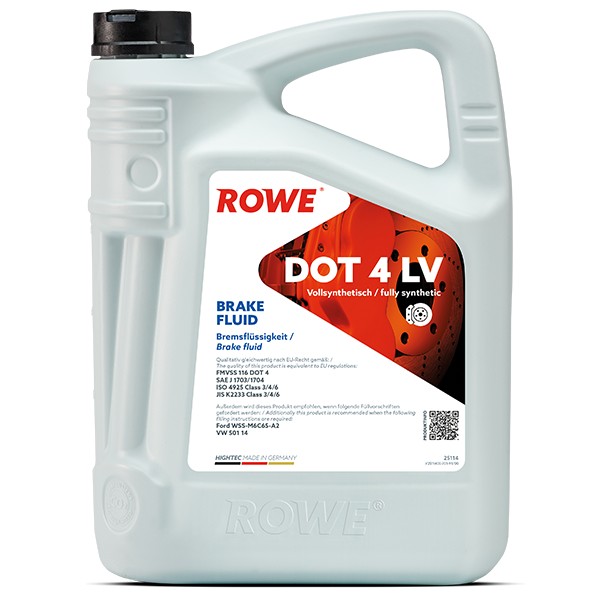 Order here
Other pack sizes
Product description
Low viscosity, fully synthetic high performance brake fluid, ideally suited to use in hydraulic brake and coupling systems (ABS and ESP) in accordance with manufacturer's stipulations. This product is distinguished by the low viscosity in conjunction with a boiling point of min. 260 °C and a wet boiling point of min. 170 °C.
Product specification
Safety data sheet
Base oil:
The quality of this product is equivalent to EU regulations:
Recommendations:
---
*Abbildungen/Etiketten können abweichen. Namentliche Freigabe liegt vor. Für 4 Liter-Gebinde gelten Mindestabnahmemengen. Details erfahren Sie von Ihrem zuständigen Vertriebsmitarbeiter.